DOWNLOADS
New Zealand geology: an illustrated guide by Peter Ballance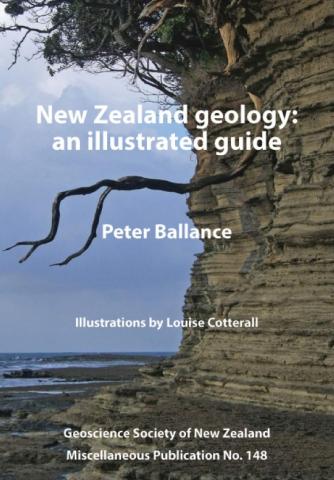 Free download (23Mb pdf)
This free eBook is an ideal companion for your GeoTripping explorations around New Zealand. It makes geology accessible to non-specialists with clear explanations and lots of diagrams, and is ideal for all enthusiasts, teachers and students.
It is free of copyright restrictions, with the exception of the NIWA chart in Chapter 1 and various photographs supplied by GNS Science, as stated in the captions.
Text and diagram content, Peter Ballance, 2009, collated and slightly updated by Jill Kenny and Bruce Hayward, 2017, internal design by Jill Kenny, digital diagrams and maps by Louise Cotterall, University of Auckland. (397p. Full colour, 170 pages of diagrams, maps and 114 photographs).